Many scientific studies prove that music has a lot of health benefits. It increases positive hormones in the body responsible for boosting our immune system and makes us happier. There is nothing quite like listening to your favorite music while lying down on a bed on a lazy, summer afternoon. As a music lover, you believe that music torrenting sites are the Internet's best gift to humanity.
Music torrenting sites can give you access to different types of songs shared by people around the world. There is a wide selection of songs categorized per genre, artist, or album and the number of songs you can download is unlimited. The download speed depends on the strength of your internet connection, the torrent site you are using, and third-party software that slows down or blocks your connection. In this article, we will discuss the best music torrent sites in 2023.
How to Choose a Torrenting Site for Music
In choosing the best music torrenting sites, one parameter has to be the safety of its users. The website must have online security features that can detect malware in any form. A built-in pop-up blocker that prevents unwanted ads from showing up is also a big plus for ease and convenience.
Many torrents will let you download multiple songs simultaneously. Some sites tend to download tunes faster than others because of the technology that they are using.
A typical torrent site is full of messy-looking links and text. It is definitely a big plus if the interface looks cooler and the songs are correctly categorized.
Of course, a good torrent must have a vast collection of music from its library. From classic to modern, hip-hop to jazz, whatever genre you are into, you should be able to find your favorite tracks with ease.
The Best Music Torrenting Sites for 2023
Taking into consideration the above guidelines, here are our top picks for the best music torrenting sites:
The Pirate Bay
Established in 2003, The Pirate Bay is one of the pioneers in file-sharing technology available to the public. Throughout its existence, it survived legal battles against the most powerful forces in the world. It has millions of music files in its library. As of this writing, The Pirate Bay is banned in 29 countries, most notably in China, the United Kingdom, and Australia. If you need to visit torrent sites while in these countries, you will need a reliable VPN. The average download speed is 3.1MB/s. This is by far one of the best music torrenting sites in 2023!
Torrentz2
Torrentz2 succeeded Torrentz when the latter shut down in 2016. Being a new player, Torrentz2 is still enjoying a lot of freedom from censorship. The site contains more than 61 million files, many of which are in music format. It doesn't support instant download but allows you to download multiple tracks at the same time. The average DL speed is 1.9MB/s.
1337X
1337x is an old and well-known torrent site with a great, simple UI that is ideal for exploring and downloading music torrents. The site has a dedicated section for music torrents, which is very helpful, and it also displays the most popular music torrents, which are updated daily and weekly.
LimeTorrents
LimeTorrents is a popular torrent website offering a diverse selection of downloadable content, including movies, TV shows, music, games, software, and more. While it provides a wide range of torrents, users should exercise caution as downloading copyrighted material may infringe on copyright laws and is subject to legal consequences in many regions. Always consider the legal implications of torrenting in your jurisdiction.
TorrentFunk
TorrentFunk is another valuable music torrenting site. Most links have reviews from previous users so you will be cautioned before downloading the files. It has millions of music files on its library and can leech sources from other torrents as well. One drawback though is that the front page contains inappropriate images. You need to be careful when downloading, as you might have clicked on the advertisement and not the song.
Use a Good VPN Before Downloading Torrents
If you've checked out some of the items on our list of best music torrent sites, you may have noticed that most of them post a warning saying that you should use a VPN while downloading torrents or risk expensive lawsuits and fines.
Now you may not think much of it, but it's true — torrent sites and copyright infringement are a hot mix, and you need to take extreme care that your ISP and copyright trolls don't catch wind of your torrenting activities. A VPN can help you do just that by cloaking your IP address and keeping your identity hidden.
As you surely know, it is against the law to download any type of copyrighted content, including music. Unfortunately, it can be difficult for the average user to comprehend the finer points of copyright law and know what is and isn't legal.
Hence, we strongly recommend using a VPN when downloading any kind of torrent. As the old saying goes — better safe than sorry. Only then can you go through our list of best music torrenting sites in 2023 with no worries.
We recommend you using the new ClearVPN 2. ClearVPN is a new gen of VPNs, it has a modern design, high connection speed and great security protection. Try ClearVPN and discover how safe Internet could be.
The Best VPNs for Torrenting Music
Not all music torrenting sites can be accessed freely. Some sites are blocked by either a third party or the site itself for different reasons.
This scenario is true when you go to other countries with strict censorship on online activities. Restrictive regimes target digital file sharing capabilities as part of their government security protocols. Therefore, downloading your favorite songs while under their jurisdiction can be very tricky, if not impossible. In this case, you need a reliable VPN service like the following:
ExpressVPN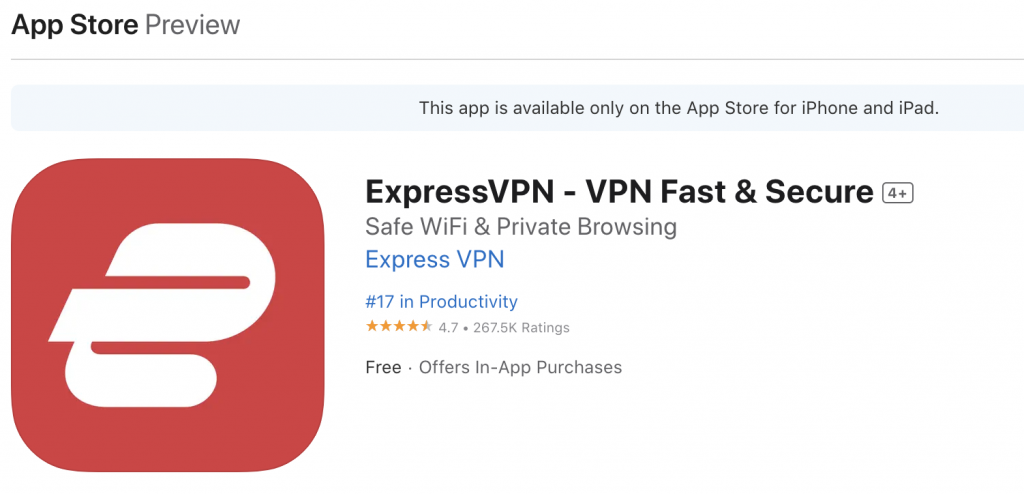 With over 3,000 servers spread across 93 countries, ExpressVPN is by far the most popular VPN provider around the world. It has a solid no-logging policy and other features that safeguard your online credentials. It has a good reputation for providing a fast connection to the Internet, which comes in handy with downloading songs in torrent. The monthly subscription starts $12.95, with 30-day-money-back-guarantee.
NordVPN
NordVPN provides anonymity to ensure safe torrenting. It has worldwide coverage and works well even in China, where the government is notorious for regulating online activities. It has a user-friendly interface making it ideal for non-techies. To guarantee your privacy, it has a kill-switch technology that automatically shuts down when it detects malicious interference to the server. NordVPN has no caps on its bandwidth which is suitable for downloading tracks in torrents. The monthly rate starts at $11.95, with a 30-day-money-back guarantee.
CyberGhost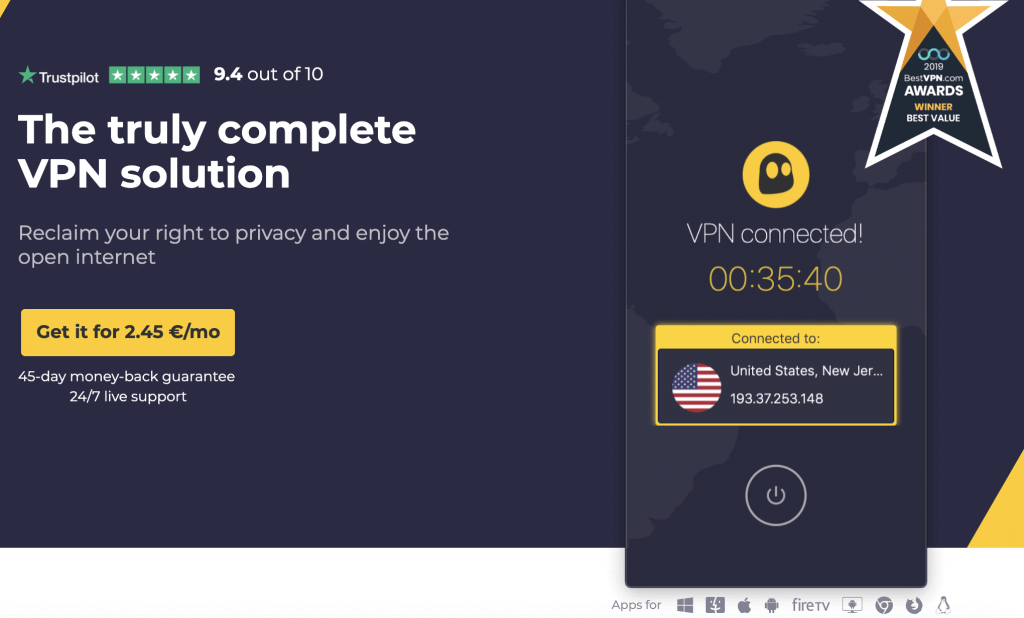 Cyberghost is incredibly easy to use. Just click on the "Torrent Anonymously" button, and it will automatically connect to torrent-friendly servers. It is equipped with all the fantastic features to keep you safe while online. It allows you to access torrents in 7 devices working simultaneously. The monthly rate starts at $12.99 with a 14-day-money-back guarantee.
TorGuard
TorGuard, as the name implies, is designed specifically for torrenting. The company built 3,000 servers to cover 55 countries. Just like other VPNs, TorGuard uses OpenVPN protocols and AES encryption for optimum online protection. This VPN unblocks most torrenting sites and enables 5 devices to download tunes simultaneously. Its Anonymous VPN package costs $9.99 per month with a 7-day-money-back guarantee.
IPVanish
Our list is not complete without IPVanish, simply because it provides torrenting capabilities on all of its 1,300+ servers. It has above-average connection speed and no caps on bandwidth, which is what you want to download songs faster on torrents. The monthly cost starts at $11.99 and comes with a 7-day-money-back guarantee.
Summary
Not all torrents are created equal. Some sites have horrible song selection and limited bandwidth, giving you a headache instead of peace of mind. You can avoid this if you know the best torrent sites for downloading your favorite tracks.
Torrenting has a lousy reputation for distributing files with viruses and other malicious software, and torrenting without a VPN is extremely risky. Some sites have installed safety nets to warn you of the possibility of downloading a virus. However, some persistent malware can still get through as they pretend to be harmless and safe for you to download. When this happens, it can be very frustrating to have your gadget destroyed just for one song.
This situation is where a reliable VPN service comes in handy. A VPN can bypass government firewalls which will allow you to access torrent sites and download your favorite songs safely. It also hides your IP address, keeping your privacy in good hands. Check out our recommended VPNs to continue downloading music: no mess, no fuss!