In case you're wondering, season 4 of Rick and Morty is now on Netflix. Depending on where you're located, you can tune in to the latest episodes of the popular animated series.
Who could have predicted that a cartoon time-traveling grandpa and his worrisome grandson would have gained such a following over the years? Millions of Rick and Morty fans have been anticipating the second part of season 4 after the first 5 episodes premiered in November 2019.
But, you may be disappointed if you're trying to watch Rick and Morty on Netflix US.
Is Rick and Morty on Netflix US?
The bad news for US fans is that Rick and Morty isn't on Netflix US. It never was and, like any of the past seasons, you can't watch the latest season on this streaming service if you live in America. It's disappointing but it's the result of licensing and rights issues.
Even rivals like Hulu and HBO Max are unlikely to have the latest season in its library until later in the year.
Want to see what's on HBO Max? You might like How to Watch HBO Max Outside of the US.
Netflix users outside of the US are considerably luckier. In the UK, Rick and Morty is going to premiere on 16th June. While Australia is already enjoying the first episodes and will get the second part of season 4 on the 7th of June on their local Netflix.
Many other countries like Hong Kong, Japan, Brazil, and Malaysia will have no problem playing Rick and Morty season 4 on Netflix. To rub salt in the wound, users in these countries are likely to have access to the episodes in all seasons.
Based on the latest developments, it seems like Netflix users in most countries are getting the latest updates of Rick and Morty, but, unfortunately not the USA.
But, don't worry, we've got you covered. Even if you live in the USA, you can still watch this popular series with a few simple tricks.
How to Watch Rick and Morty on Netflix in the US
If you insist on watching the popular cartoon on Netflix in the US, you'll need to get creative. By creative, we mean accessing one of the Netflix libraries in countries that are airing the show.
It isn't as easy as searching for "Netflix Japan" and clicking it. Netflix is quite intelligent in the way that it routes users from the US to the local library. The mechanism involves detecting the IP address of your device to determine where you're currently located.
Wondering what an IP address is? Read: What's My IP Address and Why Should I Protect It?
Therefore, if you want to watch Rick and Morty on Netflix while remaining in the US, you'll need to use a VPN.
A VPN is a network service that enables your device to take on a foreign IP address.
For example, connecting to a VPN server in Japan assigns a new IP to your device. When you're connecting to Netflix with a Japanese IP, you'll be diverted to the libraries in Japan.
Theoretically, that's how it goes.
But…what you need to know is that Netflix constantly blocks connections from VPN providers. This means that with most VPNs, you'll not be able to unblock any of its libraries around the world.
Only a few VPNs manage to stay ahead of Netflix's block. And we'll cover those in a moment.
Here's how to use one of the best to watch Rick and Morty on Netflix if you're in the US.
Sign up and download one of our favorite newcomers to the market — Assguard (or Azzguard — apparently, it's the policy of App store that didn't let the guys go all the way bold).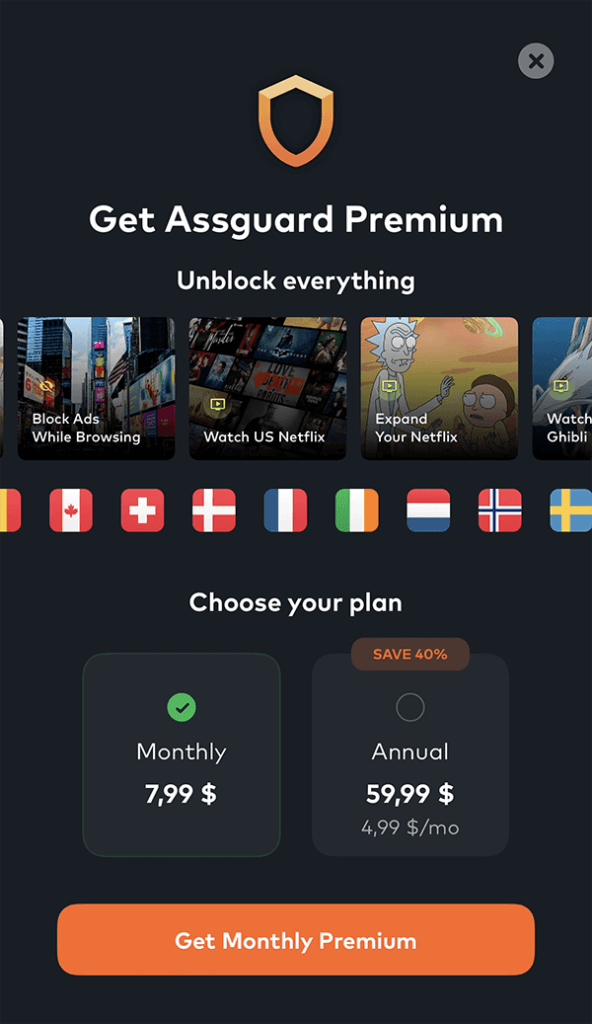 Choose the "Expand Your Netflix" shortcut.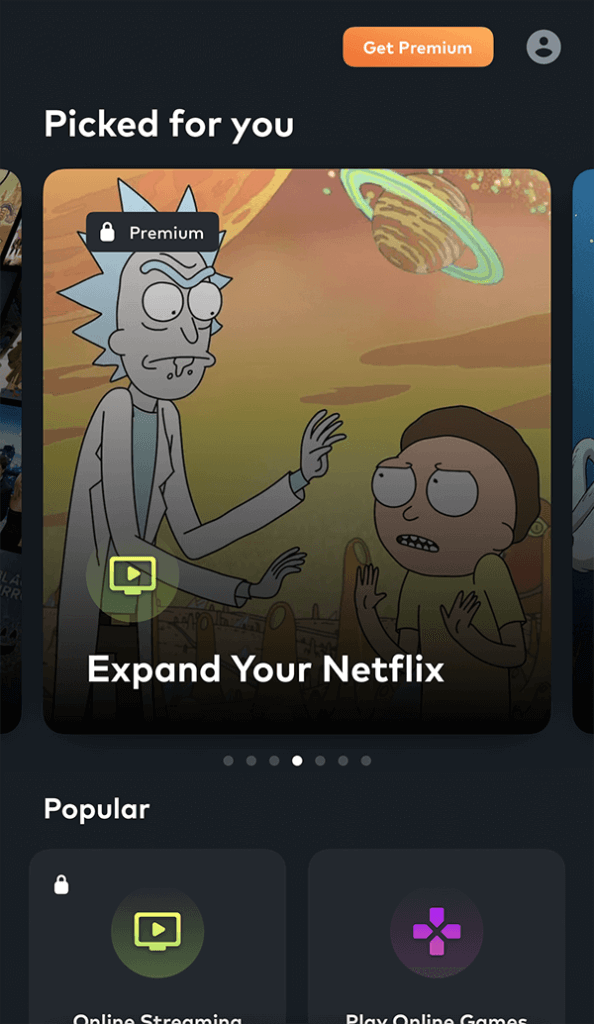 Activate the shortcut.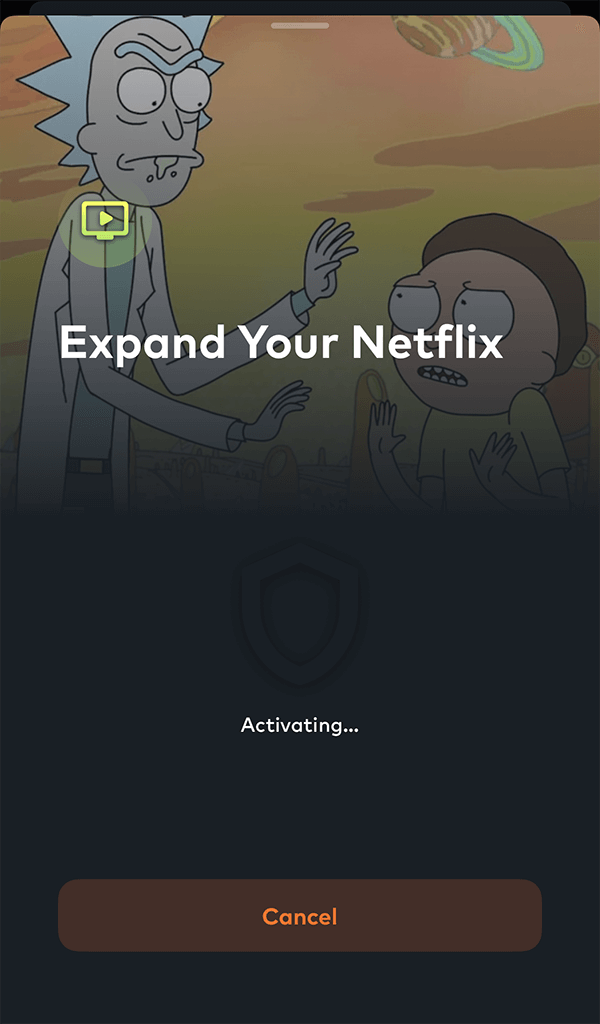 Now you can hit the "Rick & Morty Season 4" button and go to your Netflix account.
* It's important that you have a valid Netflix account.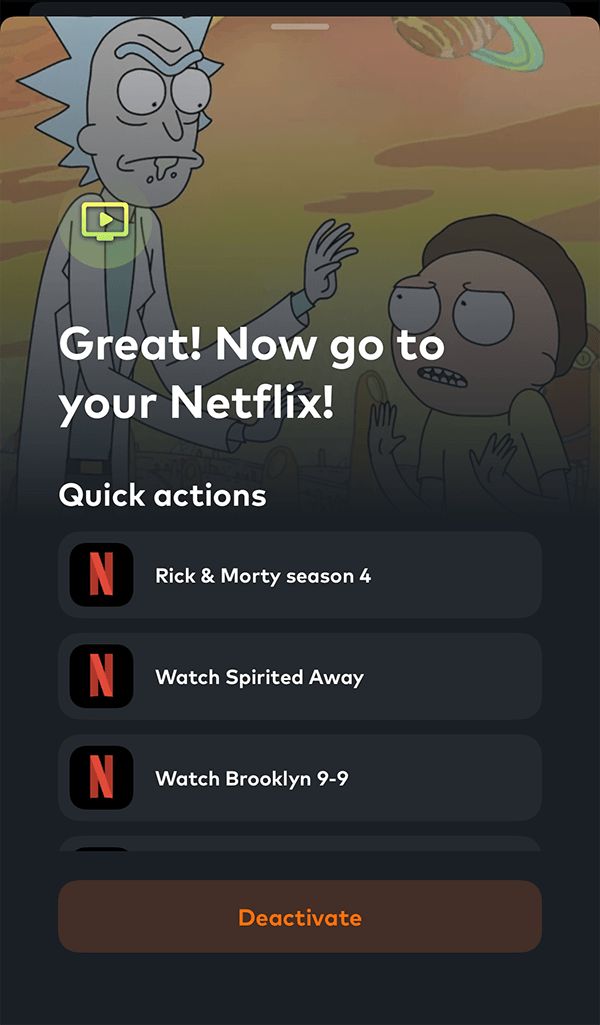 You now can watch all seasons of Rick and Morty on your Netflix. Enjoy!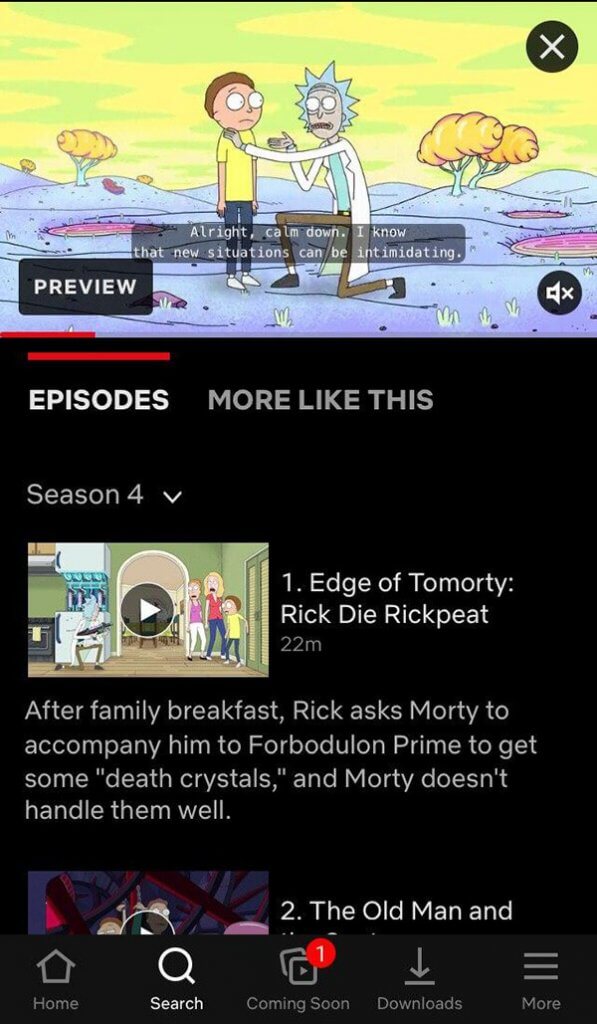 Best VPNs to Watch Rick and Morty on Netflix
Besides unblocking Netflix in the country where Rick and Morty is available, you'll need a VPN that is optimized for streaming. It will be pointless to watch anything on Netflix when you spend most of the time buffering the content.
Apart from the aforementioned Assguard, here are VPNs that will allow you to watch Rick and Morty on high-speed servers.
| | | | |
| --- | --- | --- | --- |
| FEATURES | Surfshark | NordVPN | Assguard |
| Unblocks Rick and Morty on Netflix | ✅ | ✅ | ✅ |
| High-speed streaming | ✅ | ✅ | ✅ |
| AES-256 encryption | ✅ | ✅ | ✅ |
| Number of countries | 61+ | 59 | 50+ |
| No-logs policy | ✅ | ✅ | ✅ |
| 24/7 Customer support | ✅ | ✅ | ✅ |
| No of devices | Unlimited | 6 | 6 |
| Supports chain VPN connections | Yes (Multihop) | Yes (Double VPN) | Yes |
| Cost (Monthly Plan) | $11.95 | $11.95 | $7.99 |
Summary
Stop waiting for Rick and Morty to be available on Netflix US. From what we know, it's not going to happen anytime soon. If you're hoping to watch the popular animated series on Netflix, your best bet is to download a VPN and connect to a country where the hit series is available.