You've got the flight ticket ready, luggage packed, and a list of the most exciting tourist spots in India. So, what could be missing? Well, how about getting an India VPN downloaded on to your smartphone or PC? It could spare you some trouble when you're in the most populous country in South Asia.
Choosing the best VPNs that work in India can be a tedious affair, considering the hundreds of different providers available. We're going to show you how to pick the right one for your travel and how to set up a VPN when you're in India.
Why Use a VPN in India?
In layman terms, VPNs enable internet users to hide their IP address and connect to the Internet via encrypted channels. A VPN is known to provide users stealth and security. The service has been used for various purposes, including escaping the eyes of authorities, preventing cyberattacks, and accessing geo-restricted content.
Are you into PUBG and live in India? You might enjoy Best VPN for Playing PUBG in India.
India is famed for its range of spicy cuisines, the Taj Mahal, and the Himalayan mountains. So, why would you need a VPN in a seemingly open country?
Well, India may be welcoming to its visitors but the country has its own laws and eyes that may be snooping over what you're doing on the Internet.
India's internet freedom is rated as "partly free," a status that it has held since 2009. Hundreds of websites are blocked in India, which means you could possibly lose access to some of your favorite content while visiting the country.
When in India, there's also a possibility that you can be monitored by the government. If you don't wish to be kept under watch by the local authorities, getting a VPN is the answer.
Besides, did we mention that a VPN allows you to access geo-restricted content? That means getting access to Netflix US, which has the largest library of TV shows and movies. Streaming services like Hulu and BBC iPlayer, which are blocked in India, can also be accessed with a VPN.

What Makes A Good India VPN?
If you're unfamiliar with VPNs, you stand a better chance of picking the right curry dishes in India than choosing a VPN that works. That's because installing a badly-developed VPN may do more harm than good.
An inferior VPN may leak your real IP address to the public without you even being aware of it. To avoid such circumstances, you'll need to consider these factors when choosing an India VPN.
Security
Any respectable VPN employs AES-256 or a better form of encryption. The AES-256 is used by banks and governments and is proven to be unbreakable even for the most zealous hackers. Your VPN should also send data with the OpenVPN or IKEv2 protocol. They are known to be highly secure and efficient.
Also, ensure that the VPN does not suffer from IP or DNS leaks. Such flaws would give away your IP and physical location to the ISP and authorities.
Speed
India's internet speed is nowhere close to the top. Its broadband download clocks an average 30.74 Mbit/s which is just a fraction of the US's 115.67 Mbit/s. You'll want to avoid getting a VPN that further slows down the connection speed.
Stealth and security mean almost nothing when browsing the net is frustratingly slow and streaming videos an impossible task. This rules out many of the subpar VPNs around.
No Logs Policy
Secrecy goes beyond a VPN app. The provider should have a strict no-logs policy and seen practicing it. It shouldn't be storing your IP address, browsing data, and other personal details that may reveal your online activities.
A trustworthy VPN makes it clear what it stores and does not store in its servers. Usually, only minimal information is stored to facilitate payment and support.
Easy to Use
Stay away from VPN apps that are plain confusing or one that takes minutes to connect to a server. You'll want an intuitive app that allows you to connect to a VPN server in a couple of touches.
Even if you have everything figured out, you'll still want responsive customer support. A 24/7 live chat is handy or, at the very least, an email system that gets back to you within hours.
Best India VPNs
If you're pressed for time to browse through the various VPN providers, check out the table we've put together. They are the best VPNs that will keep you safe and anonymous in India.

FEATURES
Assguard
Surfshark
NordVPN
PIA
Voice call-friendly connection speed
✅
✅
✅
✅
AES-256 encryption
✅
✅
✅
✅
Number of countries
50+
61+
59
30+
No-logs policy
✅
✅
✅
✅
24/7 Customer support
✅
✅
✅
✅
No of devices
6
Unlimited
6
10
Supports chain VPN connections
Yes (Double VPN)
Yes (Multihop)
Yes (Double VPN)
No
Price range
(per month)
$4.99 – $7.99
$1.99 – $11.95
$3.49 – $11.95
$3.33 – $9.95
How to Use a VPN in India
Setting a VPN in India is easy. Here's how to use Assguard.
Download Assguard app from the website and install it (here's one for iOS).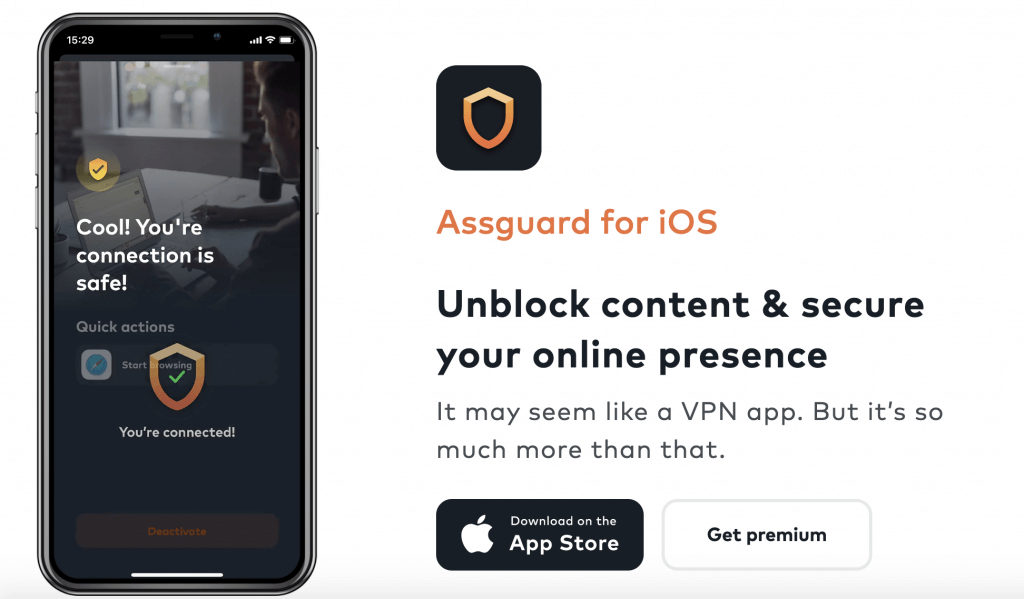 Launch the app and choose the shortcut that matches your needs the best. Here's one that unblocks TikTok in India.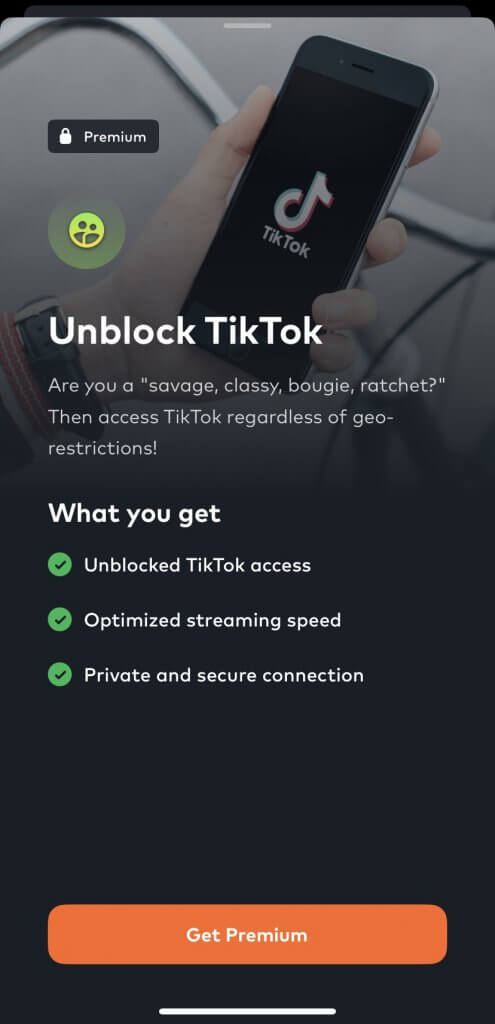 To access this and all other shortcuts choose the pricing plan and subscribe to Premium.
Once you get the Premium Assguard, simply activate the shortcut — you have secure access to TikTok in India.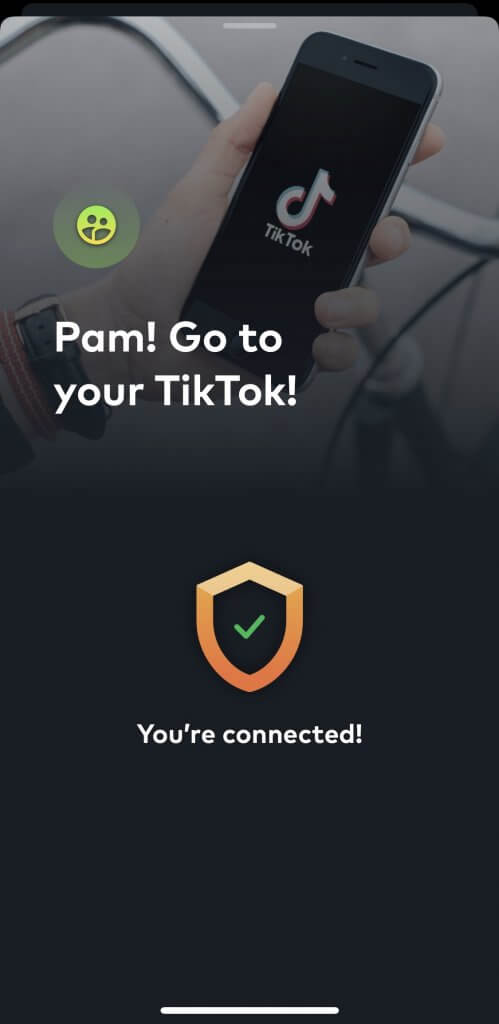 Summary
Don't let the majestic Taj Mahal lull you into complacency when you're browsing the Internet in India. It pays to get a VPN installed and get the privacy you deserved. You can't be sure that you're not under surveillance by the authorities.