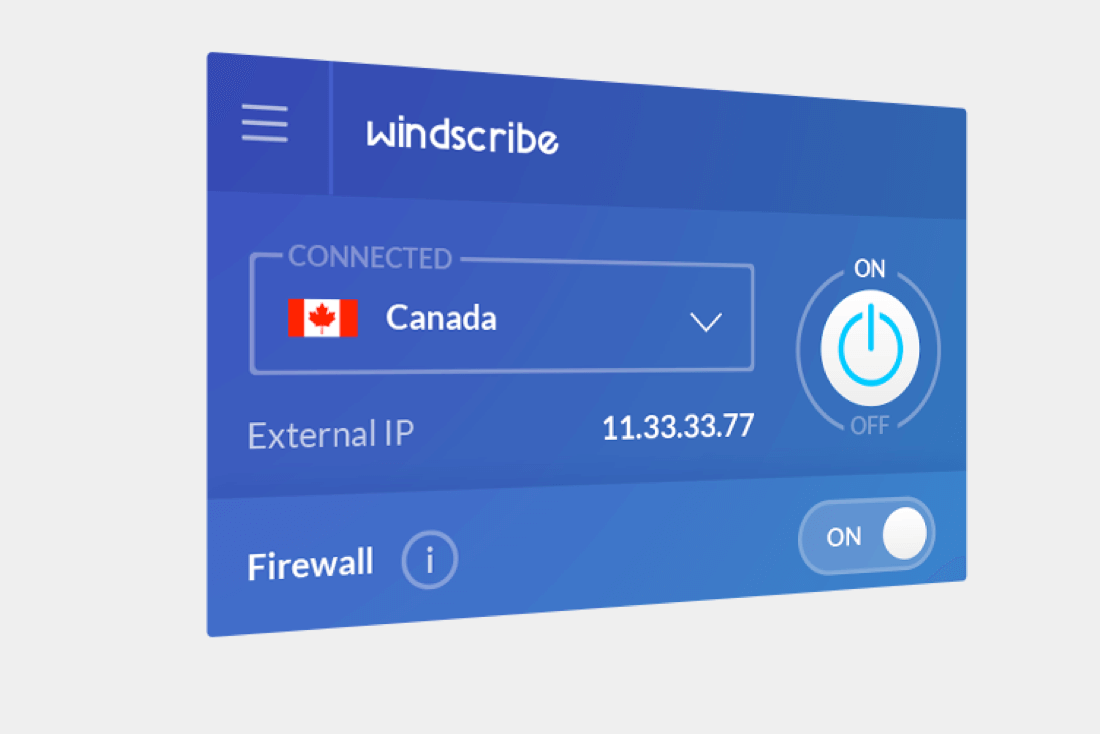 Before we begin, let's make this clear: torrenting is not illegal. What's illegal is if you use torrents to acquire copyrighted content. Pile-to-pile (P2P) sharing technology, which powers BitTorrent-based apps, is here to stay. Be careful though: BitTorrent clients are a favorite nesting place of malicious software. In this blog, we will discuss how to avoid downloading unwanted malware from torrenting sites. Also, we will establish if you can use Windscribe for torrenting.
Does Windscribe Allow Torrenting?
Pirated contents are prevalent in the P2P environment. Because of this, the government and ISPs block your access to torrents. Luckily, some VPN providers like Windscribe can bypass the restriction. Windscribe securely tunnels your connection to allow torrenting without the hassles.
Pros of Using Windscribe for Torrenting
No-Logging Policy
With Windscribe, you can safely download and share documents, photos, and videos to other users without worries. The company does not store browsing history, meaning, you don't leave any trace in the cyberspace. No history, no evidence, no problems.
Strong Encryption
Windscribe uses AES-256 encryption, the most advanced encryption technology available. AES-256 is a military-grade cipher that, in theory, cannot be cracked. It cloaks IP address by substituting it with other IP addresses from different countries.
Solid Password Protection
SHA-512 authorization is created by the National Security Agency (NSA) to protect their classified documents from being hacked. Windscribe uses the same technology to prevent the system from revealing your passwords.
Transparent Privacy Policy
Windscribe's Privacy Policy explicitly states that it uses 10% of users' data to operate its processes. They also explain that when a subscriber downloads illicit material, he puts himself at risk. User behavior is something that any VPN company cannot impose and monitor.
Cons of Using Windscribe for Torrenting
Canada Jurisdiction
Canada is part of the Five Eyes surveillance network which, under a treaty, can share customer data to the government for intelligence security purposes. We don't know how much data the CSIS (Canada's version of NSA) have collected so far. But if it is intended for good use, how can we disagree from that?
Limited Bandwith
The free version provides 10GB per month of secured VPN data. If you love downloading movies (for example, you are Malayalam movie fan) limitation can really spoil the party.
Slow Speed
Torrenting needs a fast internet connection to download files on the fly. Unfortunately, Windscribe doesn't fair well in terms of speed. For some reasons, even if it has 480 servers in over 50 countries, the coverage is still unreliable.
How to Use Windscribe for Torrenting
Once you subscribed to Windscribe, you can now safely download files from torrents.
Here is how to do it:
Turn Always-On Firewall. On Winscribe VPN, click Preferences> Connection> Firewall Mode > Always On. Press OK.
Turn On your VPN. DO NOT open any Torrent app without turning on your VPN.
Open the torrent client. Start downloading a file. Caution: Check user reviews first before downloading. If you read many negative feedbacks, that's a red flag. Look for another clean file.
Once finished, remove the uploaded file from the torrent client (Right-click the file> Delete/Remove.
Completely shut down the torrent client. Go to File>Exit. Doing this will make sure that the torrent client is not running in the background.
How to Set Up Windscribe uTorrent
uTorrent is a program designed by BitTorrent in 2005. It uses P2P protocol to send and receive large files, including digital HD formats for movies and TV shows. To set up uTorrent while connected to Windscribe:
Turn Always-On Firewall. On Winscribe VPN, click Preferences> Connection> Firewall Mode > Always On. Press OK.
Turn on Windscribe VPN.
Go to uTorrent Website. Choose between the free or premium version.
Download the .exe file.
Follow the installation steps by clicking the "Next Button" on each page.
Once you see this screen, it means that you have successfully downloaded uTorrent. You should see the uTorrent icon on your desktop.
Summary
Windscribe has all the security features that you need in a VPN service. To top it all, you can also use Windscribe for torrenting.
However, we have some hesitations in recommending the free version. The free tier service has a data cap of 10 GB per month and only works in 11 out of 50 serves worldwide. Also, it will not automatically connect you to the VPN network. You need to upgrade to the premium plan first to do that.
Except for a few hassles, Windscribe is still a great choice for torrenting. It offers unlimited data which can be shared on multiple devices simultaneously. Windscribe Premium is one of the cheapest VPNs in the market. For only $9/month, you can start downloading your favorite movies.