Are you in the market for the best VPN in Austria, but have no clue as to what to look out for? Why would you need one in the first place? Well, if you're reading this, then you probably know all about the growing cybersecurity concerns in the region. One of the more recent examples is the cybersecurity attack on the Austrian foreign ministry. It comes as no surprise then that even ordinary citizens are growing concerned about data security.
According to Statista, Austrians enjoy one of the highest standards of living among European nations, as cited in a 2018 Human Development Index report. Unfortunately, this also puts them at a higher risk of being targeted by all manner of cybersecurity threats from envious and unscrupulous parties around the world.
At the end of the day, it's up to you to take steps and protect your privacy over the Internet. The best way to do that is to start using a VPN (Virtual Private Network) service to keep your information private when online.
Read on to learn more about the specific reasons to use a VPN and your best options for an Austria VPN.
Why Do I Need a VPN in Austria?
Before we go over our recommendations for the best VPN in Austria, it would be prudent to learn all about why you need one and what it can do for you. Only then can you decide whether VPNs are worth your time and money.
Consider the following reasons why more Austrians are making good use of VPNs:
Cybersecurity
Perhaps the best argument for the use of VPNs is the matter of security. Simply put, the Internet isn't as safe as most people think. According to a study by the University of Maryland, Hackers attack every 39 seconds. That translates to more than 2,244 cybersecurity attacks per day.
Of course, one might argue that they've never been targeted by cybersecurity attacks (malware, phishing, ransomware, etc.). However, that's hardly a good excuse to do nothing and assume that it's never going to happen to you.
Like all Internet security solutions, VPNs are a preventive measure, not a reactive one. Many reputable VPN services have integrated cybersecurity features that block malicious ads and websites that serve malware.
Internet Privacy
Most people don't realize how much information governments and organizations collect from Internet users without permission. A case in point is the recent $5 billion lawsuit against Google for allegedly tracking private Internet use. Stories like this are proof that practically everything we do online is being tracked and recorded somehow. The only exception, of course, is if we use a VPN service to cover our tracks.
A VPN ensures Internet privacy by encrypting the flow of information between a VPN server and the user's device. Only the VPN server contacts the target server (website or app). This means that personal information remains hidden (IP address, websites visited, email address, location, etc.).
Bypass censorships and geo-blocking
While censorship is generally not an issue in Austria (the constitution guarantees the right to press and free speech of its citizens), the same cannot be said for other regions in the world. At times, you'll need the help of a VPN to access certain types of online content that are only limited to a particular country or region.
The Best Austria VPN
Now that we've established the significance of an Austria VPN and what they offer, we can directly jump into some VPN recommendations:
1. ClearVPN
ClearVPN is a service based in the UA with a proven reputation for keeping users anonymous and unlocking geo-blocked content. It sets itself apart from most other VPNs by adopting an interface that is incredibly easy to use. Each function (unblock torrents, watch US Netflix, Play Online Games, etc.) has a corresponding shortcut toggle button. This makes it ideal for beginners who only need the VPN to work and care less about access to advanced features.
Highlights:
User-friendly interface
Support for up to 6 Internet devices
Good Server speeds
No logs policy
Capable to unlock Netflix, HBO, Hulu, Disney+, and other popular services
Servers in 40+ countries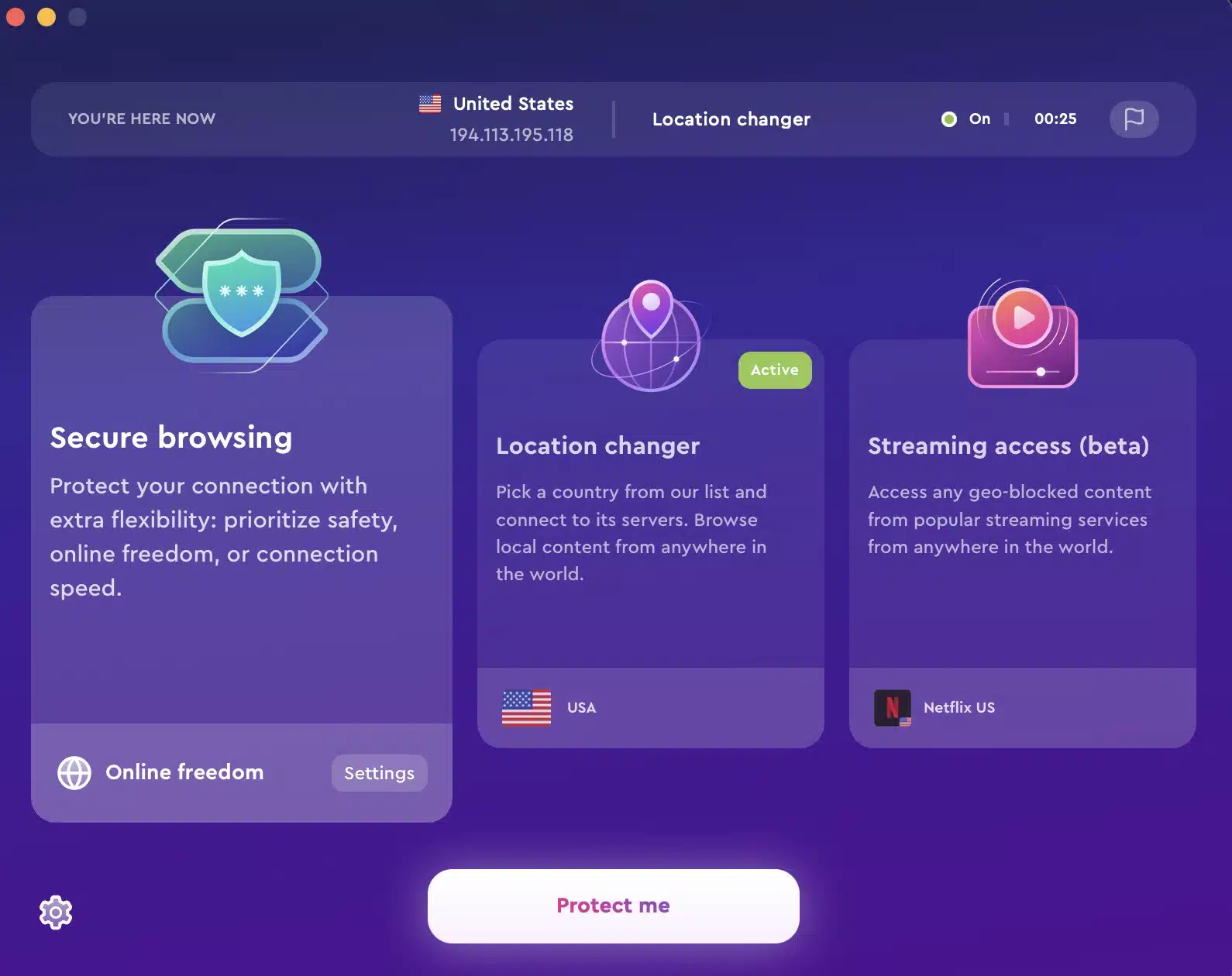 2. NordVPN
NordVPN is one of top choices for a VPN in Austria and for a good reason. It has one of the most advanced data security features on the market, enabling users to secure up to six Internet-capable devices.

Highlights:
5400+ servers across 59 countries
Internet kill switch
No-logs policy
Fast VPN speeds
Dedicated IP Address
P2P file-sharing support
Double VPN protection
3. CyberGhost VPN
CyberGhost is a Romania-based VPN service with more than 3,700 servers from 60 countries around the world. While they're not the fastest VPN in Austria, server speeds are more than decent, and they charge one of the most affordable rates (as low as $2.75 per month for an 18-month plan).
Highlights:
Good location (Romania) and beyond the reach of International data-retention laws
Stringent zero logs policy
No reports of DNS leaks
Supports OpenVPN and AES-256 data encryption
4. ExpressVPN
As VPN services go, ExpressVPN has everything covered when it comes to keeping users safe and anonymous on the Internet. This includes AES 256 encryption, a no-logs policy, and Private DNS. They also have a reputation for providing one of the fastest speeds in the VPN market.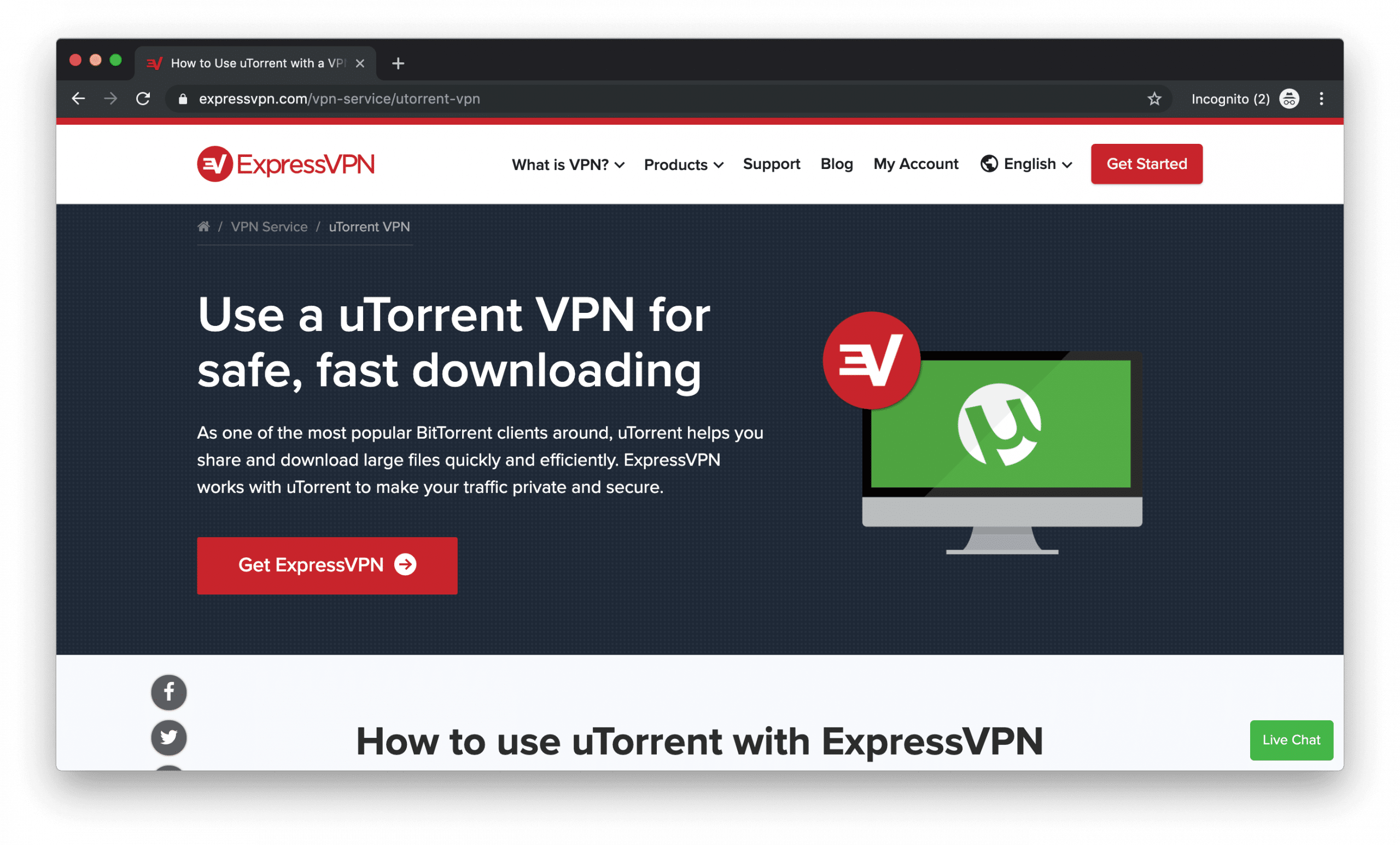 Highlights:
160 VPN locations across 94 countries
Network kill switch
Private DNS
Support for up to 5 devices
AES 256 data encryption
Excellent VPN server speeds
5. Surfshark
Surfshark is a VPN service that operates off the British Virgin Islands. Launched in 2018, they're relatively new in the VPN business, but one that has quickly established a trusted reputation among users. It also helps that Surfshark is one of the most affordable VPN options on the market today (as low as $2.49 for a 24-month plan).
Highlights:
CleanWeb technology for blocking trackers, ads, phishing attacks, and other types of malware
Supports an unlimited number of devices
Whitelister (allow the websites and apps you trust to bypass the VPN)
Multihop VPN (connect to multiple server locations all at once for better privacy protection)
AES 256 data encryption
No logs policy
| | | | | | |
| --- | --- | --- | --- | --- | --- |
| FEATURES | ClearVPN | NordVPN | CyberGhost | ExpressVPN | Surfshark |
| Kill Switch | ✅ | ✅ | ✅ | ✅ | ✅ |
| Fast Speed | ✅ | ✅ | | ✅ | ✅ |
| AES-256 encryption | ✅ | ✅ | ✅ | ✅ | ✅ |
| Server counts | Undisclosed | 5500+ | 5300+ | 3,000+ | 1,700+ |
| Number of countries | 40+ | 59+ | 90+ | 94 | 63 |
| No-logs policy | ✅ | ✅ | ✅ | ✅ | ✅ |
| 24/7 Customer support | ✅ email or LiveChat | ✅ email or LiveChat | ✅ email or LiveChat | ✅ email or LiveChat | ✅ email or LiveChat |
| No of devices | 6 | 6 | 7 | 5 | Unlimited |
| Supports chain VPN connections | Yes (Double VPN) | Yes (Double VPN) | Yes (Multihop) | No | Yes (Multihop) |
Summary
As you may have already realized, a VPN is a powerful tool for ensuring data security and privacy over the Internet. What's more, you have no shortage of options on VPNs for Austria, so you should have no trouble finding one that suits your budget and requirements. In any case, you are bound to find a VPN service that gives you peace of mind knowing that what you do on the Internet is your business.