If you're an anime fan, you know that it's a sin for not catching up with the latest episode of your favorite series. But not all anime have made it to mainstream streaming services. To get your daily dose of anime, you'll need to turn to the torrenting sites often frequented by anime fans.
Before we disclose our favorite list of the best anime torrents, let's dive deeper into what the hype on anime is all about.
The question that begs an answer is: how do you stream anime on your devices? And, where do you find out what anime exist and are the most popular amongst fans? Read on, and we'll have all your questions answered.
How to Choose a Torrent Anime Site
You'll want to be cautious when choosing torrent anime sites to download your favorite anime. The harsh truth is: torrenting has been given a bad name by some sites that are filled with scam links and virus files.
It is senseless to have your computer or mobile phone messed up just because you're keen to catch up with the latest episode of monster-bashing anime.
Of course, the best torrent anime sites should have a rich collection of animes across all genres. The number of users downloading or sharing the file is also important as torrenting speed increases when more users are sharing the same file.
While some anime fans prefer subbed versions of the titles, others enjoy watching dubbed episodes of the anime. It helps if the torrent site has options of both dubbed and subbed versions to choose from.
Torrent sites used to be a clutter of text and links. But some animetorrents are built with intuitive interfaces. You should be able to locate or browse anime titles easily.
Ultimately, you'll want to stay safe when torrenting. Installing anti-virus software helps but you'll want to visit torrent sites that are frequented by fans, instead of taking unnecessary risks with unknown sites.
The Best Anime Torrent Sites
As die-hard anime fans, we can vouch that these are the best torrent sites that you can rely on to start downloading your favorite anime.
This torrent site has been around for quite a while and has a rich collection of anime titles. It has a crisp user interface that allows you to search for your favorite anime easily or browse from the anime icon.
9Anime isn't a torrent site in its strictest sense, but it deserves a mention because it hosts a great number of anime titles that you can stream online. You can browse the anime by genre or simply choose from the fan favorites.
Unless you're fluent in Russian, you'll need to auto-translate this torrent site. AnimeLayer is a beautifully-presented Russian torrent site with detailed descriptions and information on each title. It also has a forum where you connect with like-minded anime fans.
Best VPNs for Anime Torrens:
This torrent site is a testament to how the French love their anime. If the language is not an obstacle for you, you'll enjoy connecting with an active community on the site. Or you can start downloading from the range of anime titles available.
AnimeTorrents offers high-quality torrent downloads that will impress anime fans of all genres. You'll need to register an account before gaining access to its collection of anime. Both dubbed and subbed versions can be downloaded from its torrenting platform.
There's nothing fancy about AnimeTosho but a list of the latest available anime torrents to check out. The site has an active community of users and this means no shortage of seeders. Expect decent download time with AnimeTosho.
Bakabt isn't your ordinary torrenting site. You need to submit an application through the IRC and have the administrator vet through it. Once approved, you're able to access a tightly-knitted community of die-hard anime fans and start downloading the contents available.
Unlike its name, the subbed anime titles downloaded on HorribleSubs are pretty decent. It has a schedule where you can keep track of upcoming episodes and a buzzing community to interact with.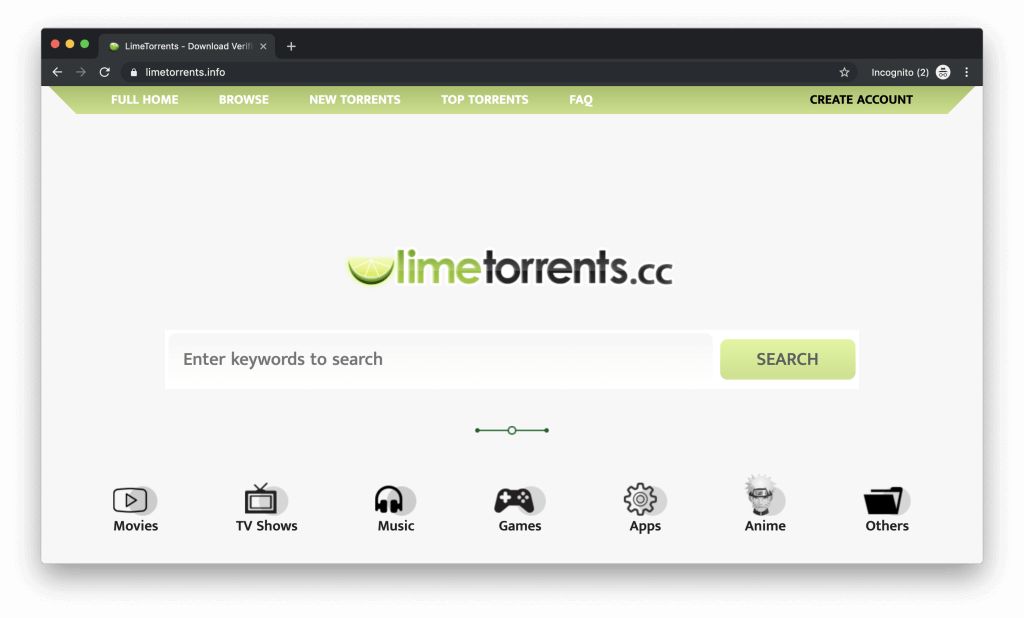 While LimeTorrents isn't an exclusive torrent site, it is one of the oldest websites that hosts a huge amount of torrents. You can expect being greeted by a lengthy list of anime torrents when you hit the icon or just search for the title on the home page.
Nyaa has a simple layout that allows you to quickly glance through the latest uploaded anime torrent files and the number of seeders available. There's also a handy search bar that allows you to filter off your search.
At a glance, Project GXS is similar to one of the many fan-created blogs on anime. But clicking onto the index brings up a mammoth list of all the anime listed on the site. Some of the titles offer direct downloads apart from torrenting.
Shana Project allows you to automate anime download when you have created an account on the site. It has a simple interface that enables you to search or browse through the list of available anime series.
While TorrentDownloads isn't exclusively hosting anime torrents, it has its fair share of anime titles. Over 70,000 different anime titles are organized in 28 sub-categories. Any anime-fan will be delighted by the abundance of choices.
Torrentz2 is like the "Google of torrenting". It doesn't host any files but will point you to sites that carry the title that you're looking for. It's your best bet when you're looking for anime series that doesn't seem to pop up elsewhere.
Best VPN for AnimeTorrenting
If you're unable to access any of the anime torrent sites above or download the anime with a P2P client, you're not alone. ISPs block torrent downloads in certain countries as some users have been abusing the torrenting technology in sharing copyright-infringing content.
But there's a way in getting around censorship, and it's by installing a VPN on your device. The VPN, allows you to connect to secure servers in countries with access to anime torrent sites. In other words, the device that you're browsing from takes up the IP address of another country, therefore bypassing ISP censorship.
In all honesty, anime torrent sites aren't the safest place to be. When you're using the peer-to-peer torrenting software, your IP address is exposed to other users on the platform. That makes you vulnerable to any attacks from hackers who happen to be targeting users from torrent sites.
NordVPN
NordVPN is arguably one of the best VPNs to secure your presence online. Some of its servers are dedicated to P2P users. When connected to torrent-enabled servers, you're protected by highly secure protocols while downloading the anime files.
NordVPN is arguably one of the best VPNs to secure your presence online. Some of its servers are dedicated to P2P users. When connected to torrent-enabled servers, you're protected by highly secure protocols while downloading the anime files.
CyberGhost
CyberGhost has a "Torrent Anonymously" button on its client software that automatically establishes a connection with a torrent-friendly server while keeping the connection secure. You can also configure the feature to automatically launch the P2P software that you're using to download anime files.
ExpressVPN
Expect speedy download speed with ExpressVPN, even with P2P software. ExpressVPN has 160 servers in 94 countries, and you can use a torrenting client by connecting to any of the servers. You'll be protected with industrial-standard encryption and protocol while downloading the anime.
Summary
Stop watching teasers or mini-clips of anime on YouTube. Real anime fans will get hold of the full series and start diving deep into the experience of the characters.
Start exploring where true anime-fans belong, by exploring and download anime torrents that we've recommended. The fact that these anime sites have existed for quite some time means that the users trust them.
Of course, you'll want to use these torrent sites with care. As much as the sites tried to deliver the best to the communities, there are always a few shady characters attempting to do damage.
Yes, we're talking about hackers and malicious software that is disguised as anime files. And there's the censorship put up by some countries, which stops anime fans from accessing what they love.
Get hold of some of the best VPNs we've recommended to gain access to the best anime torrent sites. You'll get to bypass online censorship and stay safe while you're torrenting your favorite anime.